All Natural, All Kentucky.
All Natural,
All Kentucky.
Farming cannabis since 1775™
Take a virtual hemp farm tour!
Learn more about the farm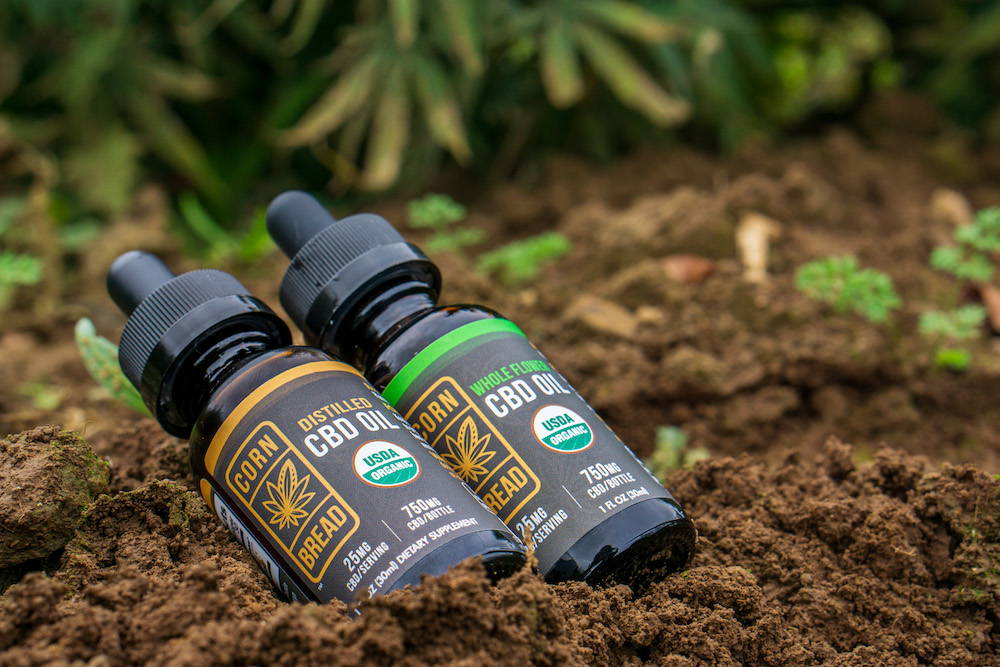 For a field to be certified organic, the soil must be free of pesticides for at least three years. Only then is the soil pure enough to qualify for the USDA organic program.
Only non-GMO seeds can go into that organic soil. In the case of Cornbread Hemp, a proprietary hemp strain is grown.
Seed vs clone hemp plants
Many CBD oil producers use clones of hemp plants to produce their products. Not Cornbread Hemp. Fresh seeds are planted each season to ensure we have the strongest genetics possible.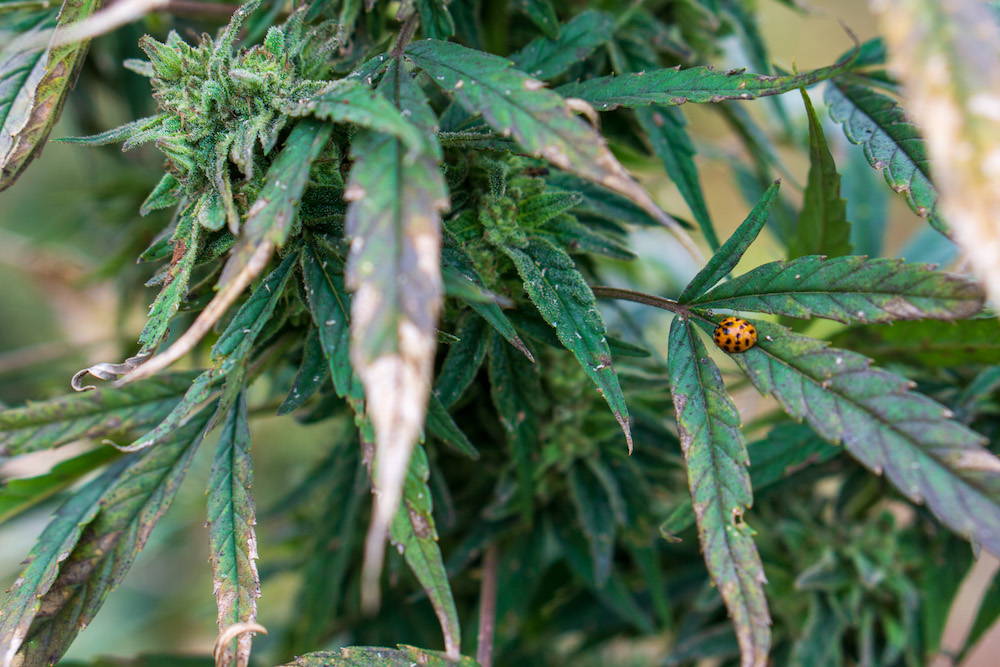 Regenerative crop rotation
Rather than spraying synthetic fertilizers to replenish the soil nutrients after harvest, an organic crop rotation is used to regenerate natural vitamins and minerals back into the soil.
Ladybugs instead of pesticides
Nobody wants pesticides in our CBD oil. That's why ladybugs and praying mantises are used instead of pesticides to naturally deter insects from eating the plants.
Goldenrod is planted around the perimeter of the hemp field to act as a distraction to insects and other creatures that might pose a threat to the precious hemp plants.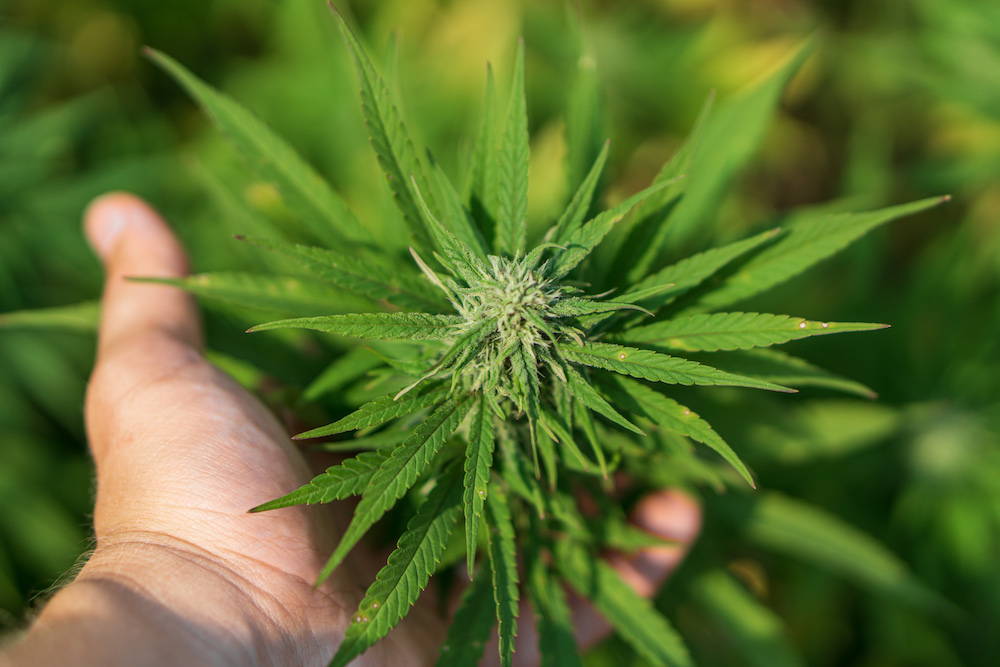 The hemp plants used to make Cornbread Hemp products are hand watered from a creek that flows from the Kentucky River. This is the same limestone-filtered water from the Bluegrass Basin used by bourbon distilleries because it is free of iron and other impurities. No machines are used to keep the farm running. When you purchase Cornbread Hemp products, your money goes towards employing real people to maintain the fields by hand.
The hemp is harvested by hand, too. This is back-breaking work using machetes to chop through each hemp plant's trunk, then carefully transporting them to be dried and cured.
Before the extraction process begins, the CBD-rich flowers of the hemp plant are hand-separated from the stalk, leaves, and stems. This produces a full spectrum CBD extract that is free of unnecessary plant matter and tastes great naturally.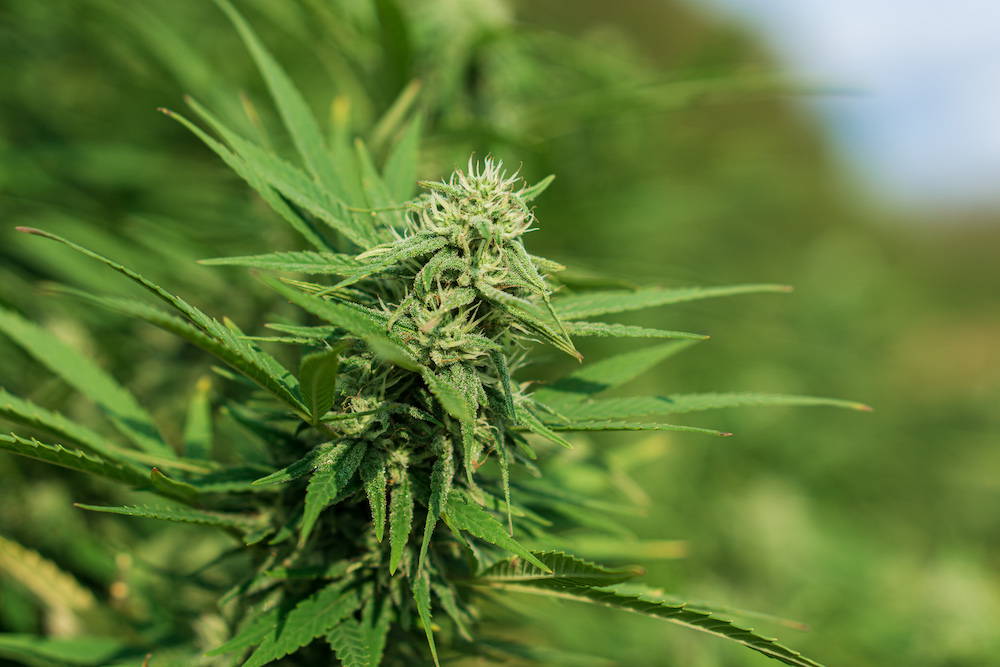 Flower-only Organic Extraction
Flower-only, no stems or leaves
The extraction process begins by separating the flowers from each plant, and tossing out the leaves and stems. Most CBD companies skip this vital step to ensuring product quality, and you can tell in the taste of the final product.
Organic sugarcane ethanol extracted
Rather than using a harsh, unsafe solvent, organic sugarcane ethanol is utilized in its natural form to extract the CBD-rich extract from the hemp flowers. This natural ethanol comes directly from the sugarcane plant and contains no denaturing ingredients whatsoever.
Rotary evaporation post extraction
After extracting the CBD-rich oil with organic sugarcane ethanol, it's time for rotary evaporation. This rotates a large orb filled with the extract to increase the surface area while any remaining ethanol is evaporated.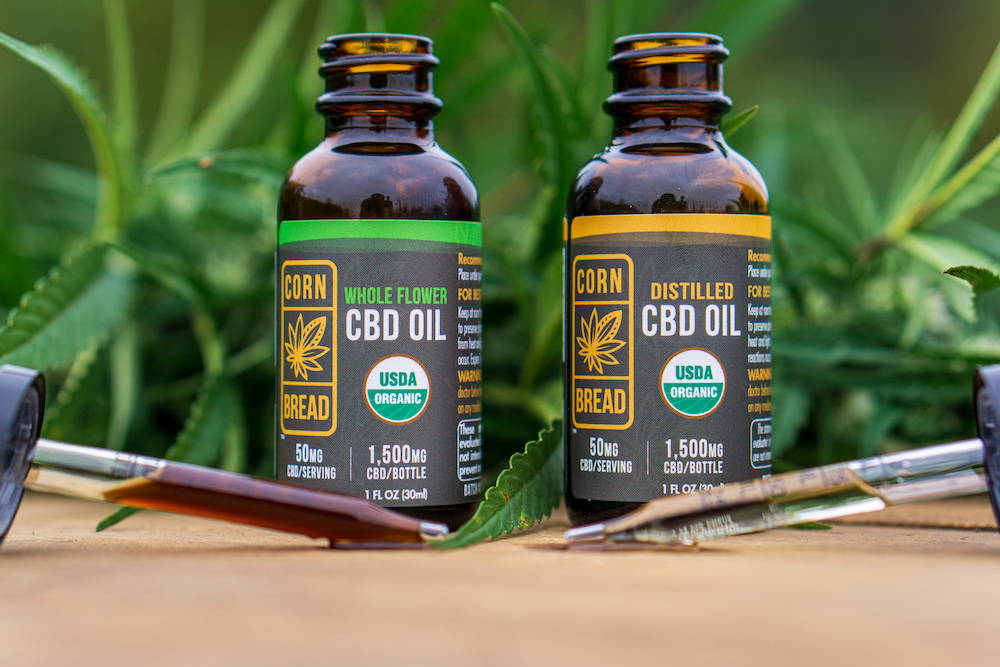 Signature Full Spectrum Formulas
Our whole flower formula is made with only two organic ingredients: organic hemp extract and organic coconut oil. To produce this formula, the CBD extract is blended with organic coconut oil immediately after the first pass of extraction. This produces a final product that is packed with as many cannabinoids, terpenes, flavonoids, and essential fatty acids as the law will allow.
Our distilled CBD oil undergoes another processing step - distillation. This purifies the hemp extract until it's a golden honey color, then it's blended with organic coconut oil. With a hint of THC, this formula is the most pure full spectrum CBD oil available on the market.
Certified organic carrier oil
To have a final product that bears the USDA organic seal of approval, that means every single ingredient in our formulation must also be certified organic. As such, Cornbread Hemp™ CBD oils are made exclusively with organic MCT coconut oil that meets the USDA's requirements.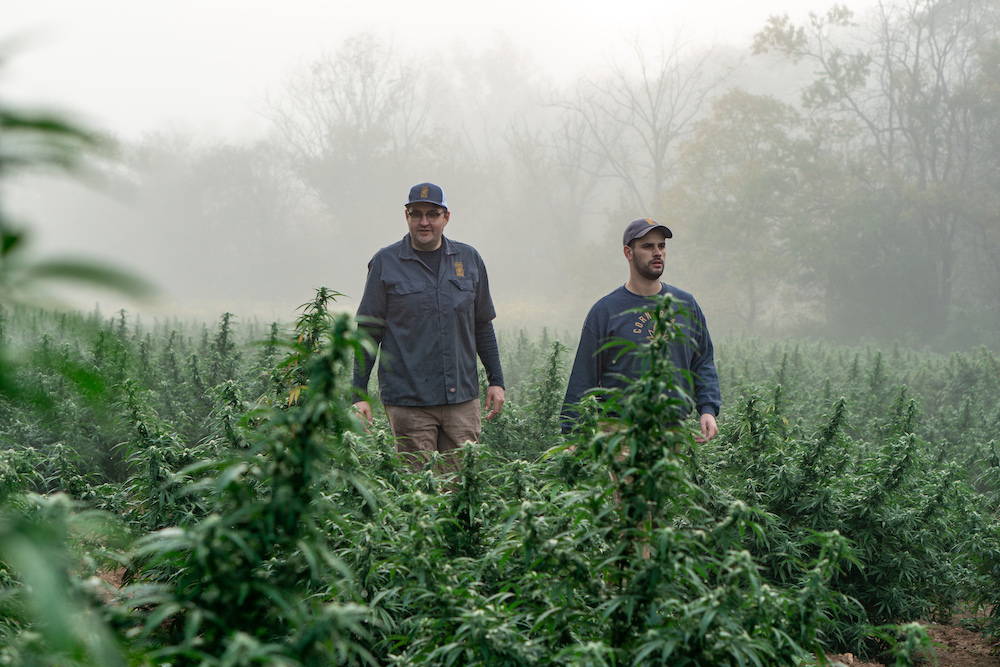 Quality Control at Every Step
Inspected & approved facilities
USDA organic certified producers must undergo a site inspection and audit each year in order to maintain good standing with the National Organic Program. This ensures the proper processes and procedures are maintained for our products, and that no corners are cut along the way.
We perform costly third party lab tests on every batch to inspect them for cannabinoid potency, heavy metals, residual solvents, pesticides, mycotoxins, and microbial contaminants like bacteria, mold, and fungus.
Anti-counterfeit protection
An anti-counterfeiting seal from CannVerify assures that you have a genuine Cornbread Hemp™ product. Simply scan the QR code, scratch off the bottom of the label, and enter the four digit code to verify that you have an authentic Cornbread Hemp™ oil.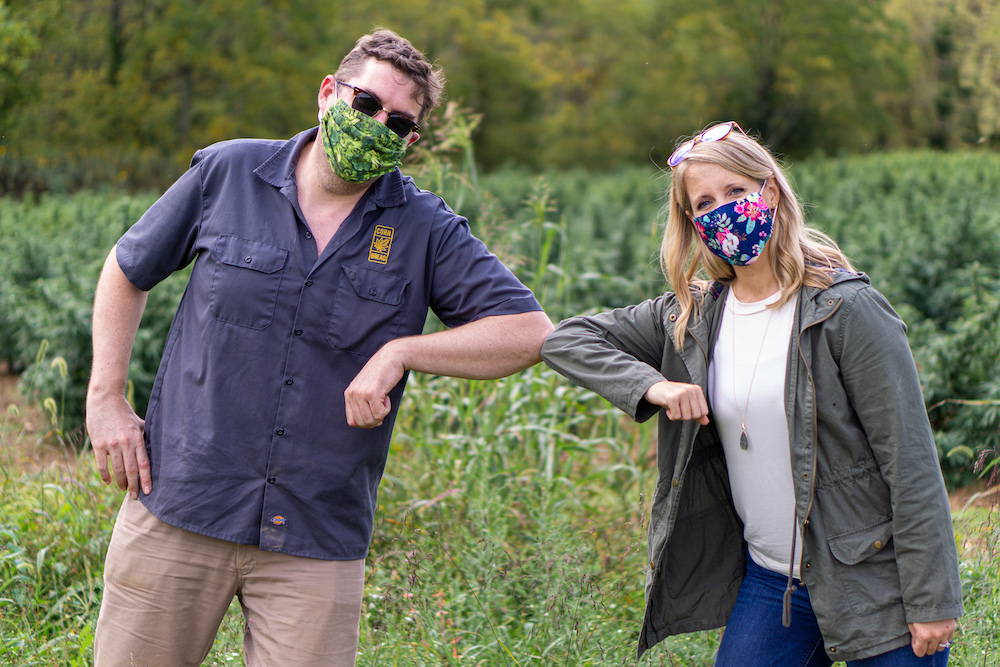 Our Mission is Community Driven
Crafting the most potent USDA organic CBD oils that are legally available for sale is no easy task, but our commitment to community pushes us forward. We believe that cannabis is the world's most important natural remedy, and it's our mission to make it accessible to everyone.
If we plan to continue to produce the highest quality cannabis products for years to come, we'd be remiss not to protect the Earth (and all of its people) along the way.
Two cousins from Kentucky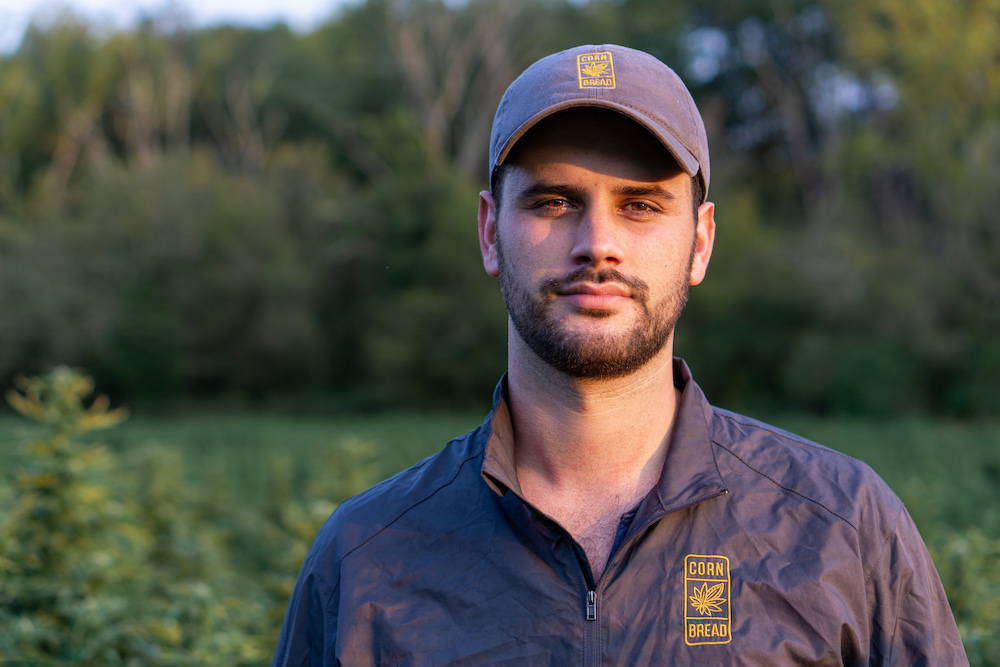 "
"The difference in the quality of our products comes from the meticulous attention to detail throughout the entire process. You'll notice it at first drop."
— Eric Zipperle, Co-founder
"
"There are not a lot of farms like this one. Perfectly situated in the heart of Kentucky with USDA organic certification. This is where the magic happens."
— Jim Higdon, Co-founder