Posted by Jim Higdon on Nov 2nd 2021
Jim Higdon joins KET for a discussion on the conditions of the hemp industry in Kentucky.
Cornbread Hemp co-founder Jim Higdon appeared on this week's episode of "Kentucky Tonight." He was also joined by Katelyn Wiard of the U.S. Hemp Roundtable; Jana Groda, co-owner of the One Love Hemp Dispensary; and Alyssa Erickson, founder and president of the Kentucky Hemp Heritage Alliance and co-founder of Kentucky Hempsters. With moderator Renee Shaw, they discussed the impact of hemp in Kentucky.
Jim Higdon is the author of the book Cornbread Mafia. He co-founded the Cornbread Hemp company after leaving journalism as one of the nation's leading reporters on cannabis and hemp policy. It was during his reporting during the 2018 harvest that Higdon realized just how legitimate the industry had become. At that moment, he decided to set aside his reporter's notebook and start the Cornbread Hemp company.
On this special hemp edition of "Kentucky Tonight," Jim and the other panel members discuss the impact of hemp thus far for Kentucky. Along the way, they discuss many controversial subjects that have come along with it. These unresolved issues include CBD hemp flower; the new USDA hemp regulations; the difference between hemp and marijuana; and much more.
You won't want to miss this special feature from a trusted PBS affiliate! So click the play button above to watch the video now.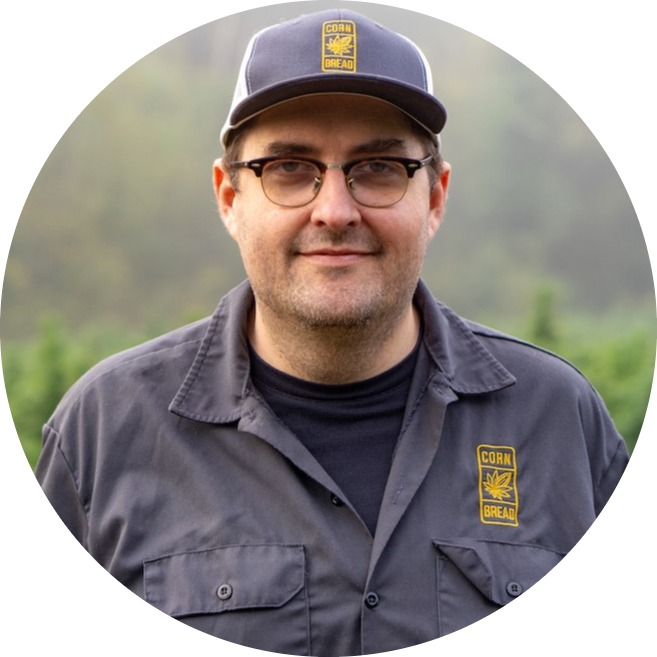 About the Author
Jim Higdon, Co-founder
a native of Lebanon, Kentucky. He holds degrees from Centre College, Brown University, and Columbia University's Graduate School of Journalism. Jim published Cornbread Mafia in 2012, full author bio here.