When you're trying out CBD oil for the first time, it's completely normal to feel a bit nervous.
Though you've heard about all the amazing benefits of CBD, you've probably also heard that the compound itself is present in both varieties of cannabis plant: hemp and marijuana. So what's the difference, and how does CBD oil really make you feel?
Many people ask us how does CBD feel when you start taking it. We'll cover it all in this comprehensive article; but first, here's the short answer:
CBD Does Not Make You Feel High
CBD will not get you high like THC does. Hemp and marijuana are different forms of the same plant. Their CBD and THC content is what makes them different from each other. The Farm Bill of 2018 legalized the cultivation of hemp plants containing no more than 0.3% THC (formerly called "industrial hemp") in the United States. While legal hemp plants may have a low amount of THC, they have extremely potent levels of CBD.
Unlike THC (the main compound in marijuana), hemp derived CBD is non intoxicating and will not make you feel any negative psychoactive effects. Instead, some research has found that hemp derived CBD may reduce symptoms of anxiety, which means it's likely to help you feel more relaxed.
Legal CBD products contain a total percentage of no greater than 0.3 THC. This small amount does not make you feel different in the head like recreational or medical marijuana products. CBD oil focuses on effecting the body, not taking your brain on a trip.
If you take a low dose of CBD (which is somewhere around 10-25 milligrams), the effects you feel will be very subtle. It's entirely common to feel relaxed, as if you just got a massage. At this dose, most people have a completely normal day without feeling impaired.
Everyone Feels Different With CBD Oil
Of course, CBD oil isn't a one-size-fits-all solution. No two people will react in the same way, so that's why we generally recommend starting out with a small dose and working your way up until you achieve the desired effects.
It's also important to note that the effects of CBD oil tend to compound over time. The best way to take CBD oil is by dosing every day; as this will rebalance your endocannabinoid system (ECS) and help it return the body to homeostasis.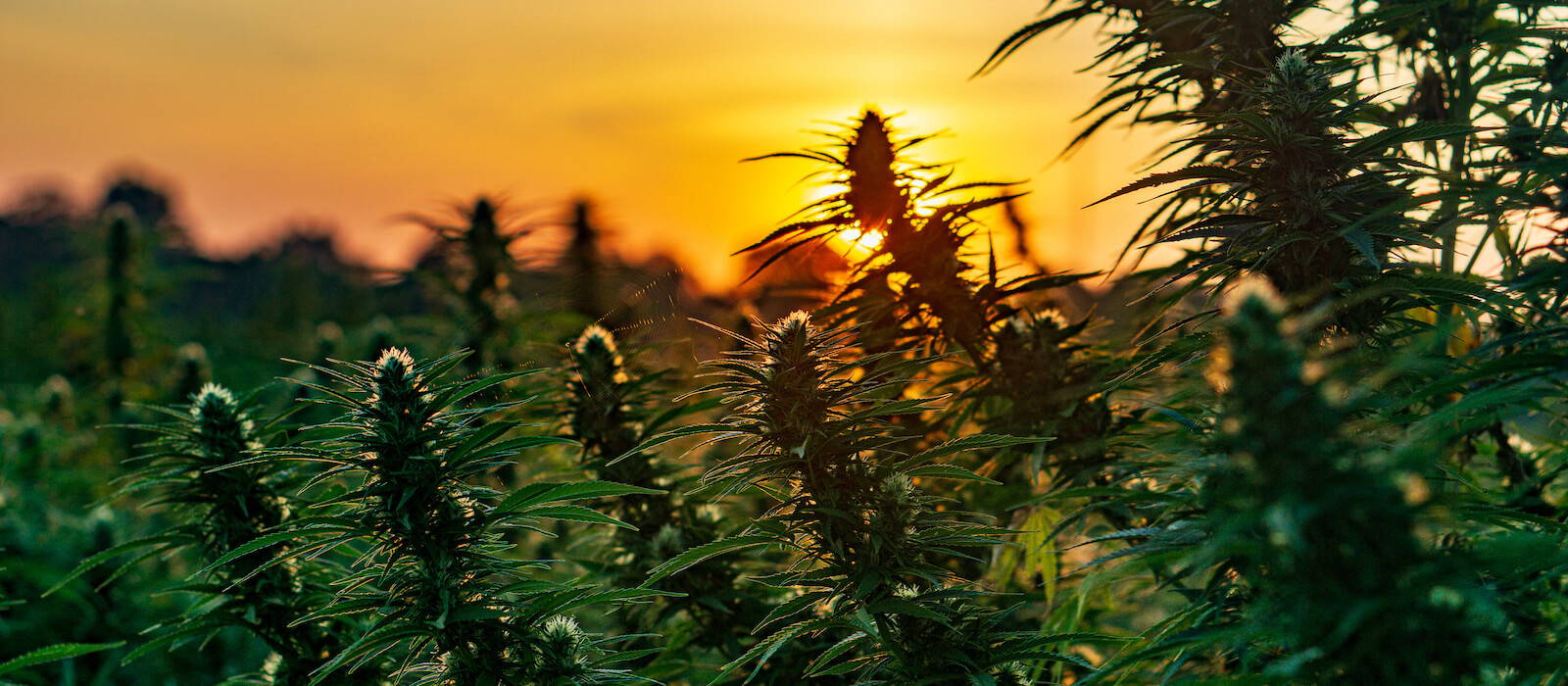 Since it is non intoxicating, CBD use doesn't really produce a distinguishable "feeling." Instead, it's more about reducing symptoms and promoting overall health. This is why we like to say that instead of making you "high," CBD makes you feel "medium." And you can get it without a medical marijuana card!
To be clear: CBD is not a "cure" for any disease or health difficulty. However, the evidence of the effects of CBD from the Cannabis sativa plant can no longer be ignored: this powerful little ingredient has some amazing effects, and it just might improve your quality of life.
If you'd like to learn more about the healing properties of cannabis, keep reading. We'll explore potential health benefits, and we'll also show you how to make an informed decision on what dose of CBD hemp oil to take.
Can CBD Make You Feel Better?
Maybe! Depending on what you are experiencing, CBD from the cannabis plant could have the potential to improve your quality of life.
In 2017, HelloMD conducted a large CBD usage study with Brightfield Group. In the study, researchers surveyed 2,400 HelloMD users about their CBD use.
About 80% of those surveyed said that they found CBD to be very or extremely effective. Approximately 52% of this group indicated that CBD works better than their prescription.
Though some of these people might be feeling a "placebo" effect, it's pretty hard to brush off those numbers altogether. So why does CBD oil work so well?
How CBD Works in Our Bodies
The ECS is a network of cannabinoid receptors found throughout the body. The ECS is responsible for helping your body maintain balance. If you have an imbalance in your ECS, you could potentially have issues.
When CBD enters the bloodstream, it stimulates the body to produce cannabinoids that bind to the receptors along the ECS. This encourages the ECS to enhance its performance. Researchers think that CBD may restore balance within the ECS, which in turn brings the body to homeostasis.
The "entourage effect" happens when all of the cannabinoids found in the hemp plant, including CBD and trace amounts of THC, work together on the ECS for maximum effect. Full spectrum CBD oil works the best because it has all of the plant compounds present.
THC free products don't work as well as full spectrum CBD, since they don't help produce the entourage effect on the ECS. Broad spectrum products are CBD products that have had the THC removed. And CBD isolate products contain just the single CBD compound by itself.
Companies who produce broad spectrum CBD and CBD isolate products assume that many people want them so they can pass drug tests while taking hemp derived CBD. Or that they want the benefits associated with cannabis plants, but they don't want the intoxicating effects of THC.
But the fact of the matter is that even THC free products can flag positive on drug tests! And as we've mentioned, CBD is non intoxicating, and there isn't enough THC in legal CBD to make you feel any intoxicating effects at all. So not only are people buying an inferior product, it doesn't do what they were hoping it would do in the first place.
If you have a serious health concern, be sure you talk to your doctor before trying any kind of CBD oil whether it be THC free broad spectrum, CBD isolate, or full spectrum. Supplements like CBD should always be taken under direction and supervision from a licensed doctor, especially if you are taking any medications.
Though if you're looking for general wellness, or if your doctor gives you the OK, CBD oil products could be a great option to improve your well-being.
Can CBD Make You Feel Bad?
Yes – if you don't do the proper research and dose responsibly, you could run into some side effects with CBD.
Here are some common side effects of CBD:
Dry mouth

Sleepiness

Nausea
These effects aren't debilitating, but they might cause some discomfort.
The list of side effects gets longer when you start to take CBD in higher concentrations:
Anxiety

Diarrhea

Gastrointestinal problems

Increased liver enzymes (a characteristic of liver inflammation)
Taking CBD can also cause a dangerous interaction with prescribed medications. This is probably the biggest danger when taking CBD, as it can make medications work better, thereby amplifying any side effects associated with the meds.
Potential Hazards from Low-Quality CBD
During clinical trials, patients were given a reliable dose of CBD oil that's been approved by the FDA.
Unfortunately, the CBD that's available to consumers is not currently regulated. If you purchase CBD oil from a dishonest, untrustworthy source, you could potentially experience dangerous side effects.
Low-quality CBD oil products that are improperly labeled could contain:
Synthetic cannabinoids (which can be addictive and deadly)

Pesticides, fertilizers, and heavy metals

Contaminants like mold or bacteria

Illegal levels of THC (a percentage of over 0.3 THC)
The negative effects of these dishonest CBD products are by far the most dangerous. Even if they don't have short-term effects, these products could cause long-term damage that you won't immediately feel.
How to Avoid These Side Effects
All of these side effects are easy to avoid by taking proper precautions before you start dosing.
To ensure you're getting real CBD, always look for a third-party lab test. You should also consider buying only USDA-certified organic CBD to ensure you're not getting any harmful pesticides or fertilizers in your product, and that the product is grown and produced in the most natural and ethical manner possible.
These side effects of true CBD will come as a result of taking too much, too quickly. That's why you should start at a low dose.
We usually recommend one dropper full of our organic CBD oil. This amounts to 25 milligrams of CBD, which is a pretty good starting point.
If you experience these negative side effects, simply lower your dose until you feel comfortable. You could also try keeping with the same dose for a week—symptoms usually subside after your body gets used to the CBD.
If you are thinking about using CBD oil to treat an existing health condition, you should consult with your doctor before trying CBD.
If you take prescription drugs, do proper research to avoid any harmful interactions. Much like grapefruit juice, CBD can occupy a certain enzyme that could increase the amounts of certain drugs that pass into your bloodstream.
If you have liver complications, proceed with caution. During some clinical trials involving high doses of CBD, researchers found that patients were likely to have elevated liver enzymes. If you have liver disease or some other complication, it's best to use CBD under the care of a doctor who can check on your liver enzyme levels.
If you have low blood pressure, make sure you're monitoring your blood pressure while trying CBD. Some studies show that CBD could lower your blood pressure, which might cause complications if you have hypotension.
If you're pregnant or breastfeeding, it's probably best to leave CBD alone for now. Research shows that hemp plant cannabinoids like CBD can pass through the placental barrier. We don't know much about how CBD can affect a developing baby, so it's probably safest to minimize your exposure.
If you want to replace your current medication with CBD, consult a doctor first. We've heard from countless users who were able to substitute their prescriptions with CBD, but we only recommend doing this with approval from a medical professional.
How CBD Oil Makes Me Feel
When I first heard about CBD, I was curious to know how it would really affect me. To find the truth, I documented my Cornbread Hemp full spectrum CBD usage every single day for a full month.
Although I was skeptical at first, I was blown away by the amazing effects of CBD by the end of my 30-day trial.
When I began taking CBD, I really didn't notice much. I was honestly a bit let down, as I was expecting CBD to change my life.
As the days and weeks went on, though, I began to notice what I no longer noticed.
I no longer noticed the stresses of daily events hanging on my shoulders. I no longer noticed the nagging thoughts of having to deal with the following work week or the impending Monday morning meeting. Instead, I was calm, focused, and ready for whatever would come my way.
Obviously, this is just a personal account: your mileage may vary. Everyone's body is different and therefore everyone's experience with CBD will differ. But rest assured that CBD will not get you high.
Knowing what I knew about CBD oil and the purported effects of CBD on the body, I felt comfortable with using Cornbread Hemp's USDA certified organic CBD oil, and you should feel comfortable too! The USDA organic seal is a symbol of trust to consumers all across the country, and only the best CBD companies will put in the work that it takes to obtain it.
Find Out How CBD Makes YOU Feel
With all of that in mind, the question how does taking CBD oil make you feel clearly depends on a few variables.
Pay attention to the quality and source of the hemp extract. Choose a USDA organic CBD oil sourced from hemp grown in the USA. (Kentucky has the best growing conditions for hemp!)

Find out what extraction process is used to create the hemp extract base. Many companies use harsh solvents like butane or supercritical CO2 extraction. But Cornbread Hemp has a gentle process using organic sugarcane ethanol. This method produces a smooth tasting oil that doesn't need artificial flavors or sweeteners to taste great!

Avoid inferior broad spectrum and CBD isolate products. Make sure you are taking a full spectrum CBD oil to trigger the entourage effect on your ECS. Full spectrum CBD oils maximize the potential health benefits of taking CBD.

The dosage and the delivery method of which you are ingesting the CBD oil. CBD comes in many forms including capsules and gummies. But using the oil sublingually allows you to absorb more CBD quicker than other methods. Cornbread Hemp uses MCT coconut oil as a carrier oil, since its small molecules help increase the absorption rate.

CBD may be non intoxicating, but you should be aware that some CBD oils have the potential to cause side effects. Especially if you take too much or if you are taking prescription medications!
Be sure to talk to your doctor before starting on any CBD oil products, but when you do, let them know that Cornbread Hemp products are USDA certified organic, always full spectrum, and are held to the highest quality standards in the industry. If you're going to use a hemp derived CBD product, give Cornbread Hemp a try and experience the best in cannabis wellness.
All rights reserved. The statements made regarding CBD products have not been evaluated by the Food and Drug Administration. The efficacy of these products has not been confirmed by FDA-approved research. These statements are not intended to diagnose, treat, cure or prevent any disease. All information presented here is not meant as a substitute for or alternative to information from health care practitioners. Please consult your health care professional about potential interactions or other possible complications before using any CBD product.