How is Cornbread Hemp Responding to COVID-19?
We are committed to serving you in the most professional manner possible.
The impact of the Coronavirus has not changed Cornbread Hemp's commitment and ability to serve our customers and retailers with the only USDA certified organic CBD products from Kentucky. Now more than ever, Americans need their CBD, and Cornbread Hemp is here to help. Here are a few questions we have received since social distancing became the new normal.
Are Cornbread Hemp products safe during the COVID-19 outbreak?  
Yes. Our hemp is grown on certified organic farms in Kentucky, and our full spectrum hemp extract is processed in a certified organic facility with the highest standards of cleanliness. Having the USDA organic seal on our CBD oils means that an independent third party has audited the entire supply chain for pesticides, fertilizers, and anything else that is not certified organic. This ensures we have a trustworthy end product that our customers can enjoy no matter what is going on in the world around them.
How is Cornbread Hemp responding to the Coronavirus pandemic?  
We take the health and wellness of our family of customers and retailers very seriously. Many of our customers have serious health conditions and/or compromised immune systems. With these customers in mind, we had already taken great care to ensure our entire supply chain is free of any contamination through the organic certification process.
In response to the COVID-19 coronavirus, we have increased our already high level of care to follow the CDC's new guidelines. We are doing everything we can to safeguard both our employees and our customers.  
What is the role of CBD in a time of national crisis?
During World War 2, hemp farmers were enlisted with the "Hemp for Victory" campaign to grow hemp for the war effort. Today, Cornbread Hemp takes our role as a provider of CBD just as seriously.
Will shipping operations be affected at Cornbread Hemp?
No. Our warehouse is vital to our mission as many CBD retailers have been forced to temporarily close. Cornbread Hemp is still available for sale at groceries, health food stores, and pharmacies deemed to be essential services during this time of crisis. Check our store locator to find our retailer nearest you. For customers not near our retailers,
CornbreadHemp.com is their most trusted source for USDA certified organic CBD products.
We will continue to update this post as new information arises.
Stay safe,
-Team Cornbread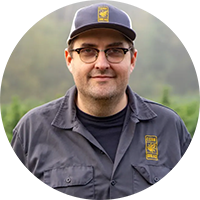 About the Author
Jim Higdon, Co-founder
a native of Lebanon, Kentucky. He holds degrees from Centre College, Brown University, and Columbia University's Graduate School of Journalism. Jim published Cornbread Mafia in 2012, full author bio here.
---