Posted by Jim Higdon on Nov 2nd 2021
Our statement regarding the recent injustices in Louisville, Kentucky and across America.
At Cornbread Hemp, our mission is to help people discover comfort through legal cannabis products made from Kentucky-grown hemp, shipped directly from our headquarters in Louisville. However, the killing of Breonna Taylor made it clear to us that our mission must evolve into much more.
In February, we lost Ahmaud Arbery, an unarmed man jogging in Georgia. In March, we lost Breonna Taylor, an EMT shot dead by police in her home in Louisville. In May, we watched the video of police killing George Floyd in Minneapolis. We grieve for Mr. Floyd, Mr. Arbery, and Ms. Taylor. These are just the latest in a long line of unnecessary Black deaths resulting from our inability to overcome generations of systematic racism.
For decades, police have used the War on Drugs to perpetuate violence against communities of color. This legacy of injustice dates back to before the Civil War, when enslaved Black Kentuckians worked the hemp plantations of Henry Clay in Lexington and the Speed family in Louisville. In 1937, the federal government outlawed the cannabis plant, and the government has used this prohibition to inflict further damage to Black communities ever since.
We named our company Cornbread Hemp in memory of the Cornbread Mafia, a group of 70 men arrested for marijuana cultivation in the 1980's. The prison sentences they received did more damage to their families and communities than marijuana ever did. In their honor, we advocate for an end to the Drug War.
The protests that have arisen in Louisville and across the country in recent days are evidence that people no longer accept the Drug War status quo. We must create more equitable systems, more just laws, and practical solutions to ensure we live in a safer country. Cornbread Hemp will be part of the solution by implementing the following initiatives:
1. We pledge to diversify our staff to better reflect our customers and investors.
2. We will continue to lobby state and federal government on marijuana legalization and criminal justice reform, including creating citizen review boards, ending no-knock warrants, and mandating the use of police body cameras. The Fourth Amendment must be restored to all Americans by ending unconstitutional police searches based on the smell of cannabis.
3. We will support constructive programs in Black communities, starting here in Louisville. We will look to engage in matters related to food insecurity.
We must acknowledge that Black lives matter. Then, we must do our part to solve the problem of structural racism.
With hope,
Eric Zipperle, President & CEO
Jim Higdon, Vice President & CCO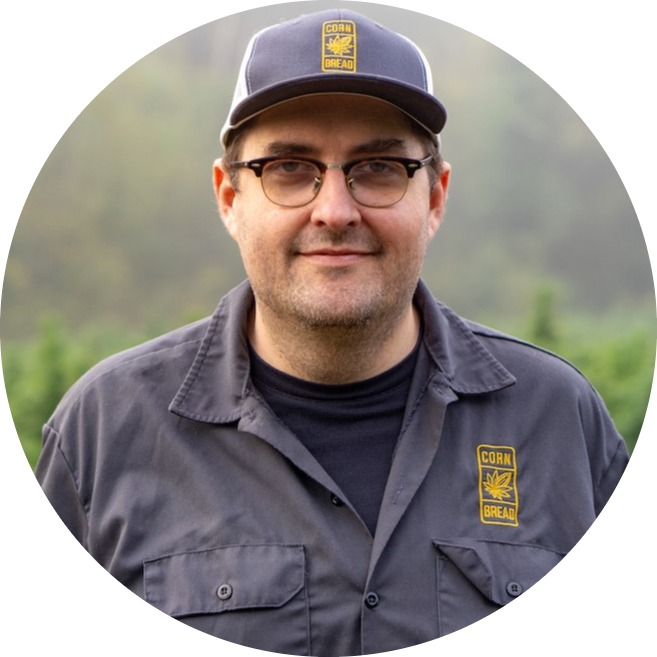 About the Author
Jim Higdon, Co-founder
a native of Lebanon, Kentucky. He holds degrees from Centre College, Brown University, and Columbia University's Graduate School of Journalism. Jim published Cornbread Mafia in 2012, full author bio here.